Professional Development Opportunities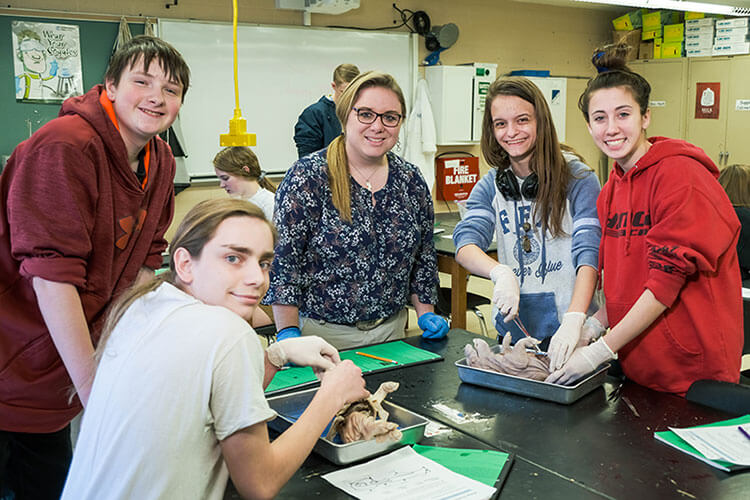 Annually, two scholarships are available to Dairy Leaders of Tomorrow educators seeking professional development opportunities. These funds are made available through contributions made to the Dairy Excellence Foundation.
To Be Eligible, Educators Must:
Be registered members of the Dairy Leaders of Tomorrow program and have taught the curriculum portion.
Have at least one student who completed and passed the Introductory to Dairy course and at least one of the certificate courses since January 1, 2023.
To Apply, Educators Must:
Complete the Online DLT Educator Scholarship Application
Submit 1 letter of reference that is either from an administrator, a peer agricultural educator or from an individual in the dairy industry.
* Letter should demonstrate the applicant's commitment to agriculture education and to preparing students for agriculture and dairy-related careers.
* Submit the reference letter to Michelle Shearer at mshearer@centerfordairyexcellence.org
Scholarships are designated to fund the registration, accommodations and travel costs associated with an educationally-focused professional development conference or workshop totaling no more than $1,000.
Applications are not being accepted.
Application deadline will be June 1, 2024.
If you have any questions about the application, please feel free to contact Michelle Shearer by phone at 570-768-8316 or via email at mshearer@centerfordairyexcellence.org.
Congratulations to the 2023 Scholarship Winner!
Congratulations to this year's Dairy Leaders of Tomorrow Educator Scholarship recipient! Melanie Berndtson of Wellsboro Area High School in Pennsylvania was recently named to receive reimbursement of up to $1,000 each to support professional development opportunities during this school year.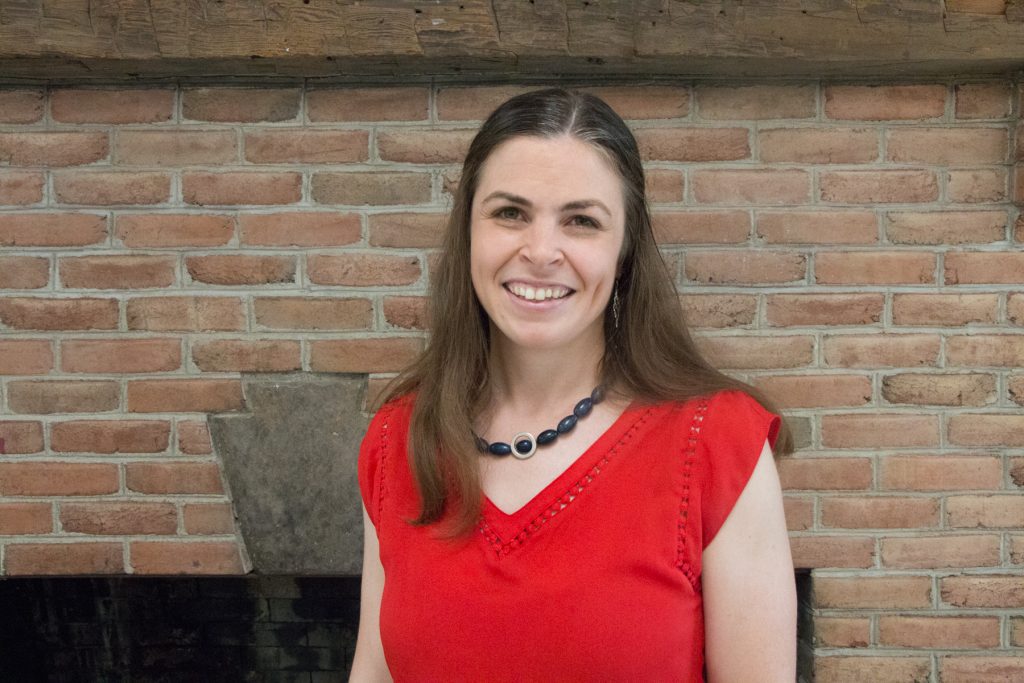 Melanie Berndtson
Melanie Berndtson teaches at Wellsboro Area High School in Wellsboro, Pennsylvania. Melanie has some close relationships with local dairy farmers and utilize several farms to host dairy judging or practices for this event. She also organized farm tours to learn more about how dairy farms work and what students have to do to operate the farm. Melanie uses the Dairy Leaders of Tomorrow curriculum in her animal science class to teach things like basic animal nutrition, judging, and other dairy knowledge challenging to implement for students. In addition, she utilizes the DLT Program for an independent study for a student that is desiring to earn articulation credits at Delaware Valley University.
"Receiving this scholarship is important to me," Melanie shared.
Feel free to contact Michelle Shearer at mshearer@centerfordairyexcellence.org with any questions.
2024 Scholarship Applications will be accepted from March 1 – June 1, 2024.