Financial Assistance to Outstanding Students
Dairy Leaders of Tomorrow offers two $3,000 scholarships to incoming undergraduate students who have completed and passed the Introductory to Dairy course and at least one of the Dairy Tomorrow certification exams and associated course work by June 1, 2023.
The purpose of these scholarships is to provide recognition, encouragement, and financial assistance to outstanding students enrolled in academic programs that may support the dairy industry.
To Be Eligible, Students Must:
Be a graduating high school senior enrolled in a college or university beginning in the fall following graduation.
Completed and passed the Introductory to Dairy course and exam.
Completed and passed at least one of the certified courses and exams.
To Apply, Students Must:
Selection of the scholarship winners will be based on the completed application within the following criteria: academic performance; evidence of leadership, character, and integrity; application compliance and commitment to working in or promoting the dairy industry after graduation. There is no GPA requirement. However, a student's GPA is taken into consideration within the academic performance category.
Applications are now being accepted.
Application deadline is June 1, 2023.
If you have any questions about the application, please feel free to contact Michelle Shearer by phone at 570-768-8316 or via email at mshearer@centerfordairyexcellence.org.
Congratulations to the 2022 Scholarship Winners!
Congratulations to this year's Dairy Leaders of Tomorrow Student Scholarship recipients! Calvin Dechow of Bald Eagle Area High School in Pennsylvania and Madelynn Hoffman of Manheim-Central High School in Pennsylvania were each recently awarded $3,000 scholarships to support their academic studies in dairy-related fields at a college or university this fall. Calvin and Madelynn were selected based on their academic performance, evidence of leadership, character and integrity, and their commitment to pursuing a future career in dairy.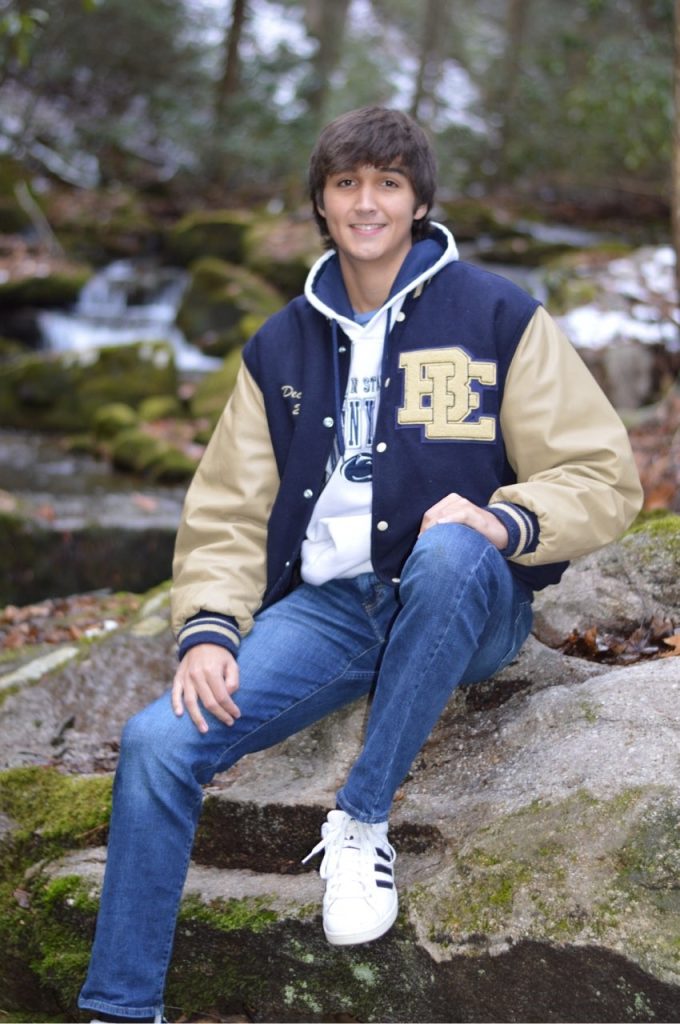 Calvin Dechow
Calvin Dechow is a freshman studying animal science at The Pennsylvania State University. Growing up in Centre County, PA, Calvin spent a lot of his free time at his grandfather's dairy farm in New York. He prepared animals for show, maintained records of his herd, and competed in the show ring and in several dairy judging competitions through 4-H and FFA. The Dairy Leaders of Tomorrow Program helped Calvin expand on his interest in dairy genetics while learning about the financial and management practices that go into running a dairy operation. His goal after college is to work for a dairy genetics company or possibly continue his education to become a veterinarian.
"Receiving the Dairy Leaders of Tomorrow scholarship is an amazing honor. Dairy has always been a passion of mine, and with the scholarship, I'll be able to invest in my future and someday be an asset to the dairy industry," said Calvin.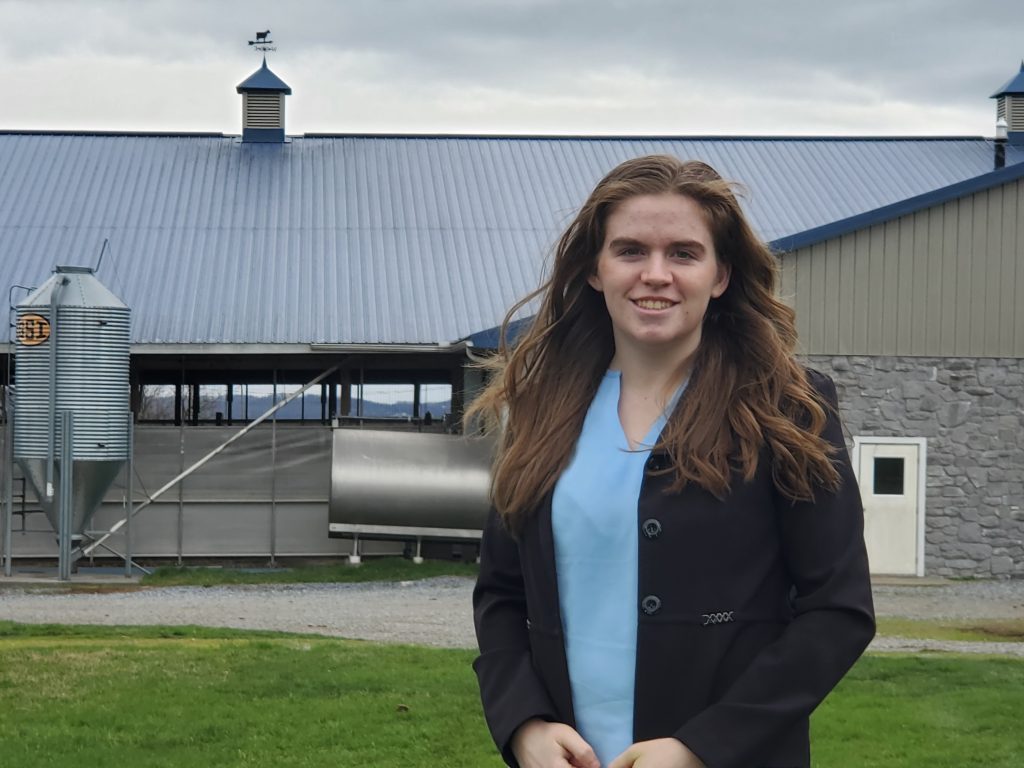 Madelynn Hoffman
Madelynn Hoffman is a freshman studying animal science at Cornell University. While growing up on her family's 70-cow robotic dairy farm in Lancaster County, Pa., Madelynn gained hands-on experience with calf care, cow comfort, and reproductive and herd health management. She is also responsible for many facets of the farm's breeding program. Throughout high school, Madelynn was involved in the dairy bowl team at conventions like the National Holstein Convention. She also placed first in many public speaking competitions where she spoke about agritourism and consumer connection. Through the Dairy Leaders of Tomorrow courses, Madelynn gained valuable knowledge in areas such as dairy management and benchmarking. With an interest in dairy reproduction and genetics, Madelynn hopes to do research during her undergraduate career and eventually work at a veterinary clinic or genetics company.
"I am incredibly honored to be a DLT student scholarship recipient. Thank you to the Dairy Excellence Foundation for providing this scholarship to support me along with many other young dairy enthusiasts. I have come to appreciate not only the financial support I have received from the Foundation but also the academic lessons and exploration experiences that are provided to Pennsylvania dairy youth," Madelynn said.
Feel free to contact Michelle Shearer at mshearer@centerfordairyexcellence.org with any questions.
2023 Scholarship Applications will be accepted from March 1 – June 1, 2023.