Financial Assistance to Outstanding Students
Dairy Leaders of Tomorrow offers two $3,000 scholarships to incoming undergraduate students who have completed and passed the Introductory to Dairy course and at least one of the Dairy Tomorrow certification exams and associated course work by June 1, 2024.
The purpose of these scholarships is to provide recognition, encouragement, and financial assistance to outstanding students enrolled in academic programs that may support the dairy industry.
To Be Eligible, Students Must:
Be a graduating high school senior enrolled in a college or university beginning in the fall following graduation.
Completed and passed the Introductory to Dairy course and exam.
Completed and passed at least one of the certified courses and exams.
To Apply, Students Must:
Selection of the scholarship winners will be based on the completed application within the following criteria: academic performance; evidence of leadership, character, and integrity; application compliance and commitment to working in or promoting the dairy industry after graduation. There is no GPA requirement. However, a student's GPA is taken into consideration within the academic performance category.
Applications are not being accepted.
Application deadline will be June 1, 2024.
If you have any questions about the application, please feel free to contact Michelle Shearer by phone at 570-768-8316 or via email at mshearer@centerfordairyexcellence.org.
Congratulations to the 2023 Scholarship Winners!
Congratulations to this year's Dairy Leaders of Tomorrow Student Scholarship recipients! Isaac Dechow of Bald Eagle Area High School in Pennsylvania and Adria Russell of Juniata Valley High School in Pennsylvania were each recently awarded $3,000 scholarships to support their academic studies in dairy-related fields at a college or university this fall. Isaac and Adria were selected based on their academic performance, evidence of leadership, character and integrity, and their commitment to pursuing a future career in dairy.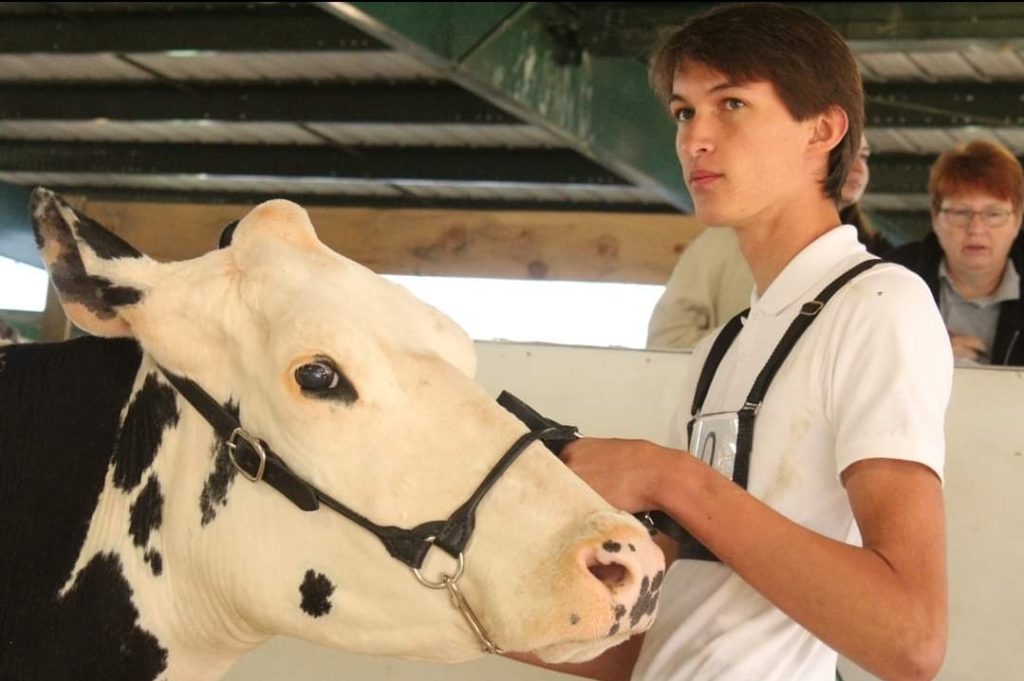 Isaac Dechow
Isaac Dechow is a freshman studying pharmacology and toxicology at the Pennsylvania State University. Isaac's grandfather owns a dairy farm. Isaac trains his grandfather's cows and lead them at the county fair. In addition, Isaac owns a herd of dairy goats that he breeds and milks.
The Dairy Leaders of Tomorrow Program has changed his perspective of the dairy industry by impacting his view of managing farms, and the reasons behind why farmers make decisions. "Before I began the course, I was unsure of the proper management of a farm and how roles on the farm worked. I did not give farmers enough credit for the vast amount of knowledge, and amount of labor they do to keep a farm moving. For instance, the lessons on dairy nutrition are part of the reason I became so interested in animal nutrition and how the body systems of a cow work. This in turn motivated me to find a career where I could apply knowledge of body systems in animals to maintaining health and preventing sickness in herds," Isaac said. His goal after college is to work toxicologist in an animal related field.
"I am honored to be recognized as a 2023 DLT scholarship recipient. I hope this scholarship will allow me to further my ag education and to push the dairy industry to new heights in the future," said Isaac.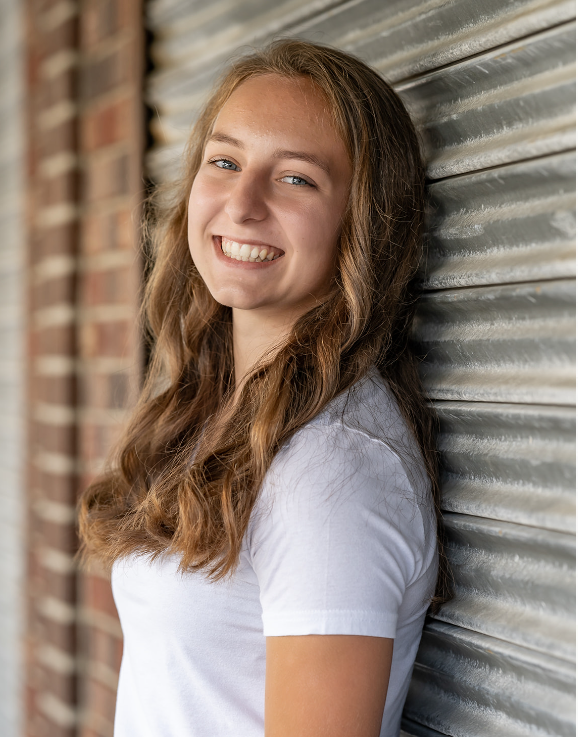 Adria Russell
Adria Russell is a freshman studying animal science at Pennsylvania State University. Her dairy background started with both sets of grandparents owning farms while she was young. They have played a role in showing her interest in animals and agriculture. Adria grew up showing Holstein dairy cattle in 4-H and FFA at her local fair. She then started branching out to more regional and state-based shows, and finally attending national shows.
Adria has had the opportunity to attend a few DLT events in the past two years. From Career Exploration to PA Dairy Summit, all of the experiences have helped her career path start in the right direction. "The first experience I had was attending a career exploration day at Brubaker Farms. The best part of the entire day was getting to use the microscopes. This particular experience with the genetics side of the dairy industry ignited a spark in me. The second trip that I made was to Penn State for a veterinary science clinic. The vet science subjects were all intriguing to me but made me realize I would most likely enjoy working in a lab for a job rather than being a hoof trimmer or a veterinarian. Lastly, the best experience which helped guide my career path in the right direction was receiving a scholarship to attend the Pennsylvania Dairy Summit. I was able to learn about careers and how they interest me, especially in animal science. Overall, each experience has helped me decide what I feel that would best suit me for a career path in the future," Adria said. She hopes to work as an IVF Embryologist.
"I am extremely blessed to be receiving this scholarship! It truly is amazing to see and experience the support that DLT has for the upcoming generations. I will be eternally grateful for the financial assistance they have given me," Adria said.
Feel free to contact Michelle Shearer at mshearer@centerfordairyexcellence.org with any questions.
2024 Scholarship Applications will be accepted from March 1 – June 1, 2024.