On Friday, October 18, more than 60 high school students from six different high schools throughout Pennsylvania participated in the annual Dairy Leaders of Tomorrow Farm Tour. This year's farm tour took place in Berks County, where students received a firsthand look at three dairy farms with three very different business models. Students spent the day exploring the types of careers available in the dairy industry and talked to a wide range of professionals to learn about all facets of dairy production—from nutrition and herd health to robotic milking technology and food science.
"My favorite part of the farm tour was interacting with other students, getting to talk to the nutritionist, and learning about the health and environment of the dairy cows," said Stephanie, a senior at Tulpehocken High School in Berks County.
The first stop on the tour was Vista Grande Farms in Fleetwood, Pa., a family-run business with 240 milking cows. High school students discovered how the farm transformed its operations with an updated robotic milking system and the construction of a brand new facility.
"The tour was really valuable to our students because it allowed them to take what we teach them in the classroom and actually see some of it in action here on the farms," said Stephen Geib, an agriculture science teacher at Elizabethtown Area High School. "Videos and those sorts of things only provide so much insight, but actually being on the farm is a lot of fun for them. They get to interact with the farmers and get more personal answers to some of their questions."
Way-Har Farm and Way-Har Farm Market in Bernville, Pa. was the next stop on the farm tour. As a wholesale business distributing to 40 restaurants, camps and small convenience stores, Way-Har sells ice cream, baked goods, candy and milk. During the tour, students received a behind-the-scenes look at the ice cream-making process and enjoyed lunch sponsored by Hydrite Chemical Co.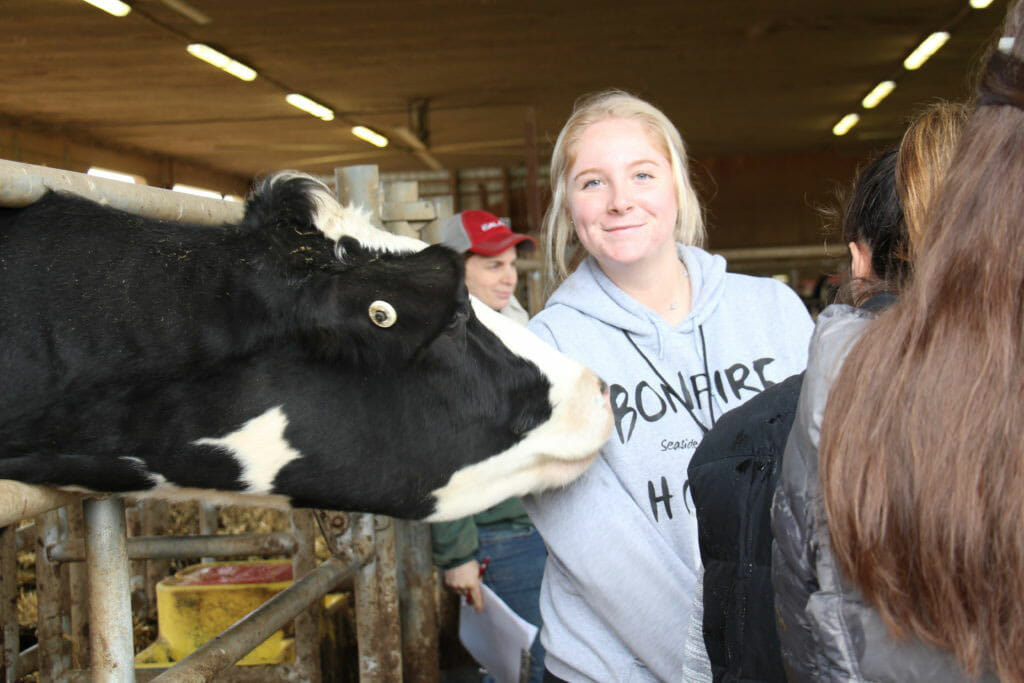 "We invest in any kind of dairy education because we all want safe food, and education is getting more and more expensive. If you have the ability to help students get further in dairy-related education, it helps everybody out," said Greg Peterson, a regional manager at Hydrite.
The final stop on the Berks County tour was to Zahncroft Dairy in Womelsdorf, Pa.—a multi-generational farm with 240 milking cows and 270 acres. Students toured the farm's modern facilities and learned about their new sand bed system and milking parlor.
"We believe that reaching out to the community and allowing them to be part of our farm is very important," said Katie Sattazahn, owner of Zahncroft Dairy. "Education is the ideal way to reach out to the younger generation, who may be future dairy farmers or industry representatives, and allow them to see different aspects of the industry and multiple types of farms."
The day-long experience gave students the opportunity to explore careers within the dairy industry and consider their roles as future consumers.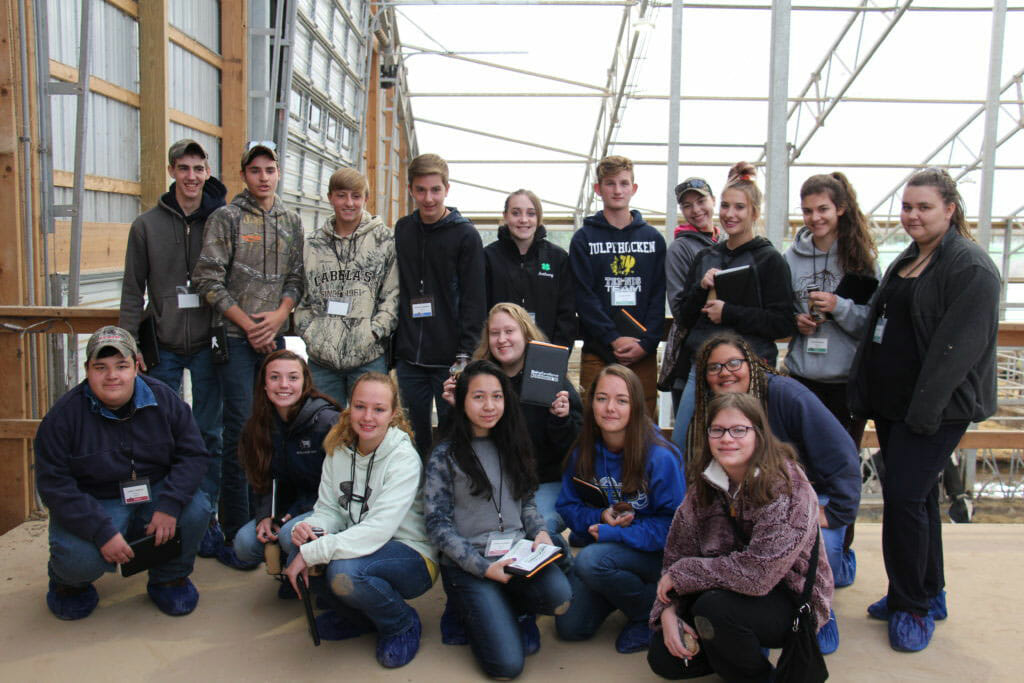 "A lot of our students are very far removed from farms. For them to actually be on the farm, see how farmers take great care of their animals, and learn where their food comes from, it's a great way to have informed consumers for the future," said Allyson Balmer, an agriculture teacher at Tulpehocken Area School District.
Dairy Leaders of Tomorrow is a program managed by the Center for Dairy Excellence Foundation of Pennsylvania, designed specifically to prepare high school students to work in the dairy industry. A three-part model program, Dairy Leaders of Tomorrow offers classroom instruction, on-farm experiences and scholarship opportunities to students across Pennsylvania.